My Mother
Monna Marilyn Conant Frakes






My Mother
Pick of the Crop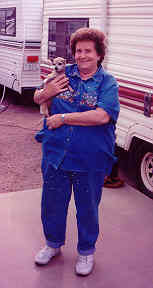 My mother, she worries! With that worry comes great love.

My mother, she smiles! The thoughts of her travels, like wings of a dove.

My mother, she laughs! The jokes she loves to hear and tell.

My mother, she rumages! The things she buys and then herself will sell.

My mother, she reads! The books that take her someplace.

My mother, she cooks! That down home food with great taste.

My mother, she cares! Great feelings and emotions flow without stop.

My mother, she lives! Thank God, He gave me the Pick Of The Crop!



Dedicated to my mother:
Monna Marilyn (Conant)Frakes

Photo at left is of Monna holding Tiki.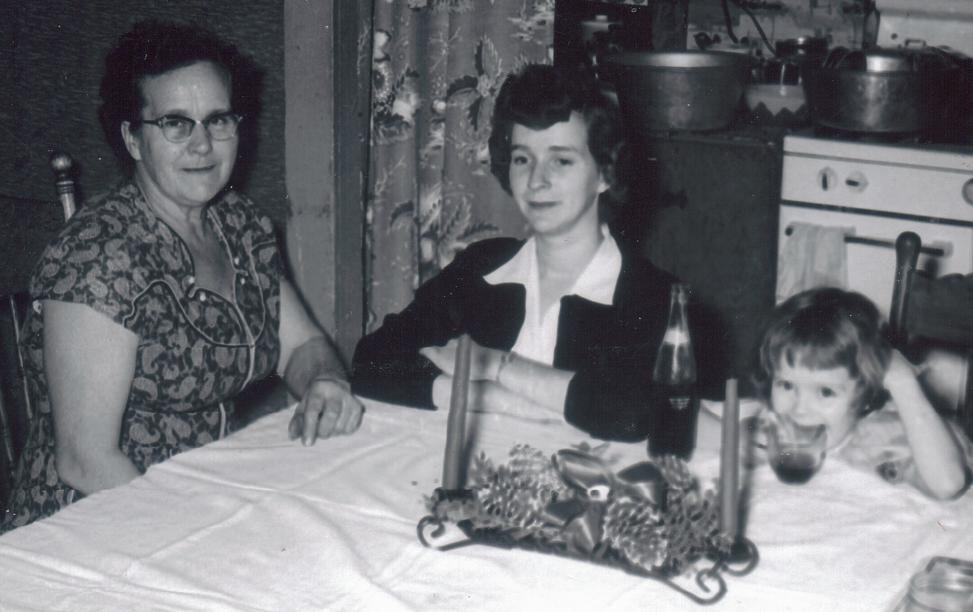 Monna in the middle with her mother, Grace (Bassett) Conant and her niece, Pam See.



Monna Frakes in 1952



My Mother's

Favorites



Favorite Game: Pinnacle
Favorite Magazine: Enquirer
Favorite Smells: Homemade Cinnamon Rolls


Comfort Foods: Crackers, Apples and Coke
Favorite Foods: Potatoes, Filet Mignon and Salad
Favorite Sounds: Mountain Stream
Favorite Fast Food: Subway
Favorite Restaurant: Macaroni Grill
Favorite Colors: Baby Blue, Aqua, Red and Yellow
Favorite Sport: Basketball
Favorite TV Show: Bill O'Reilly
Favorite Dog: Chihuahua
Favorite Movie: Green Mile
Favorite Holidays: Christmas and Thanksgiving
Favorite Type of furniture: Traditional/Early American
Pet Peeve: Left Lane Drivers
Prefer Paper Plates or China: Paper Plates, China for special occasions
Prefer large city or small town: Small town
Prefer Cabin in the country, or penthouse in the city: Cabin in the country
What is most important in life: Health
Worst feeling in the world: Losing a loved one
Where you have lived: Alma, IL (Foster Township); Salem, IL; Edwardsville, IL; Springfield, IL; Patoka, IL (Foster Township); Salem, IL (again); Apache Jct, AZ (winters)
If I had time and money to travel, I would love to travel to: I would drive from Illinois to the state of Washington, then down the coast to California, then over to Florida, then up the east coast to Maine, then back to Illinois.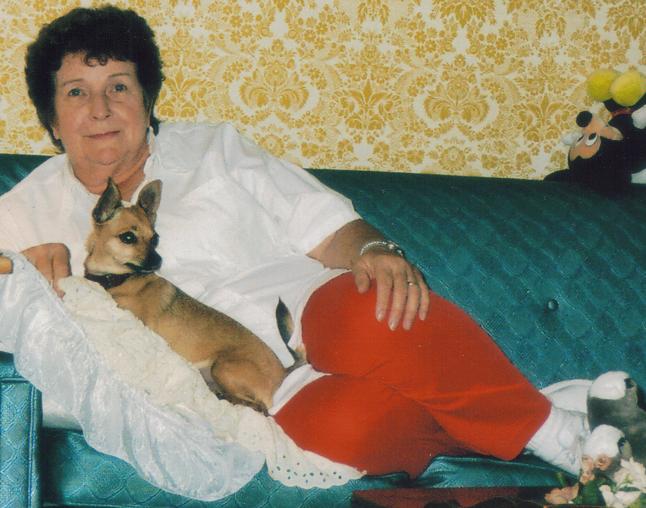 Monna and her Chihuahua Sassy taken 24 July 2004.



Phil and Monna's
50th Wedding Anniversary




Copyright © 2002-2019 stephenfrakes All rights reserved.